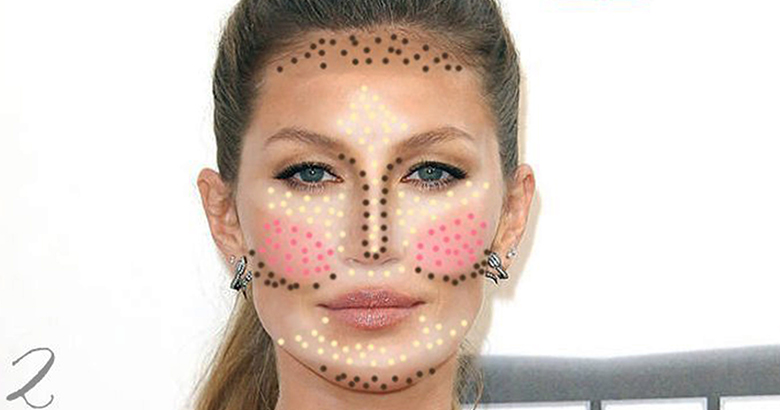 1. Want to define your breasts but don't want to look THAT intense? Here's a great guide on how to do a more natural type of body contouring:
2. From this angle, you can really see the difference it makes:
3. Most face contouring tutorials include instructions on shading your jawline, but in case you haven't heard that yet, here's how to do it:
4. Contouring your lipstick is basically using a little highlighter on your lips to make them look bigger and more shaped.
5. Maybe you just want to make your collarbone stand out more – go for it with this fast tutorial:
6. And yes – you can even contour your legs.
7. Use contour makeup to make your arms look as sculpted as Michelle Obama's:
8. Fuller lips contouring hacks.
9. Learn how to highlight and contour if you have an oblong face, like Gisele:
10. For a more "natural" look, all you have to do is add a dark color to your chest and blend it out: