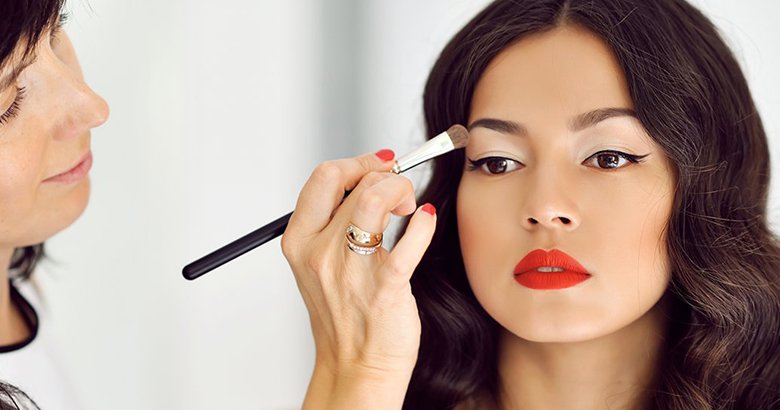 Beauty is one area of our everyday routine that takes upmost priority in our to-do list. In our zest to look to look pretty and smart, we all look for new ways and tricks to beautify ourselves. We all have our own little beauty secrets and we love to share them with our friends. But there are some beauty hacks that are not known to many girls. These tricks are unique, easy to follow and give you amazing results. We are sure you have not heard these hacks anywhere else. Read on to find some of the beauty hacks that you will wish you knew before :
1. Turn Your Powder Eye Shadow To Creamy Base Eye Shadow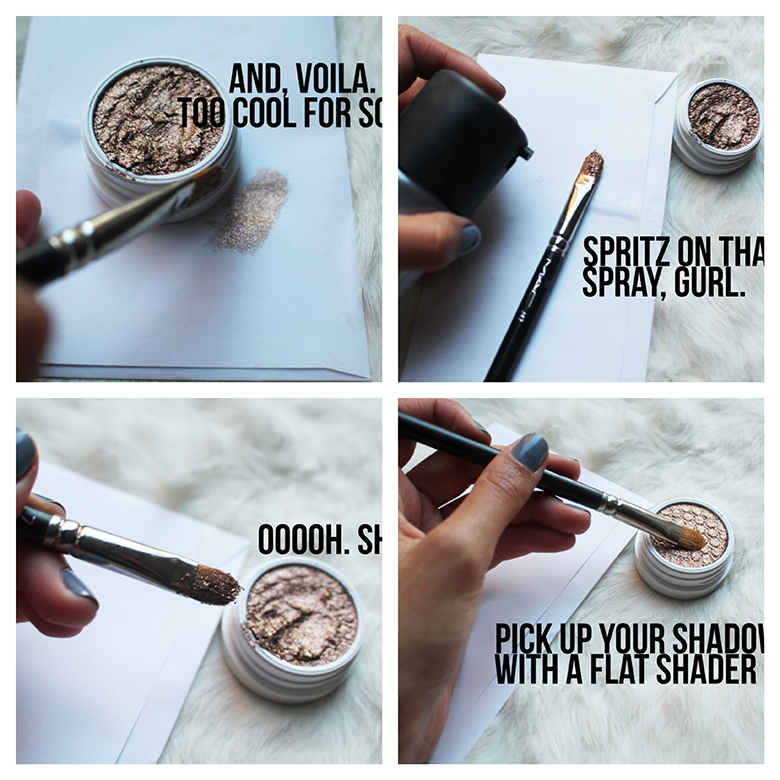 To give your eye lids a neat finish, instead of using loose powder eye shadow, use cream eye shadows. To make your own creamy eye shadow, pat some loose powder on a paper towel and sprinkle some makeup setting spray over it, mix it well with eyeshadow brush and apply it on your eye lids. If you run out of makeup spray, use water to similar results.
2.Make Your Perfume Last Longer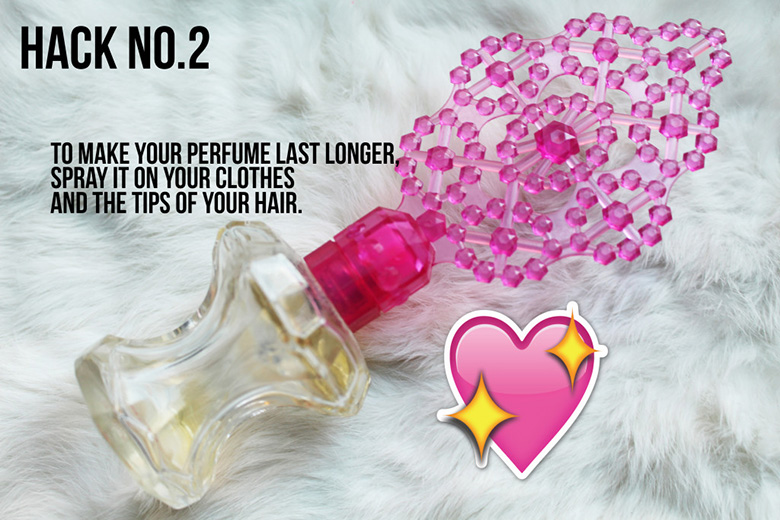 You don't need to be spray your perfume 100 times to make it last longer. You need to play smarter. Spray perfume 8 to 10 inches away from your clothes or skin. Spray a bit of perfume on the bottom of your hair at the base, neck of your top and at the bottom of your sleeves. This way your perfume will last longer.
3. Retain Moisture In Makeup Wipes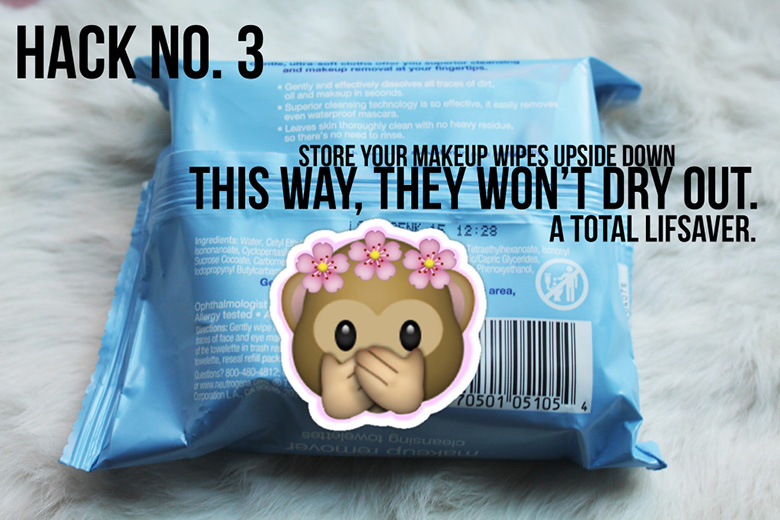 You must have noticed that often your makeup wipes turn dry and lose the moisture. To retain the moisture in the makeup wipes until the last wipe simply place the wipes pack upside down.
4. Store Cream Shadows Upside Down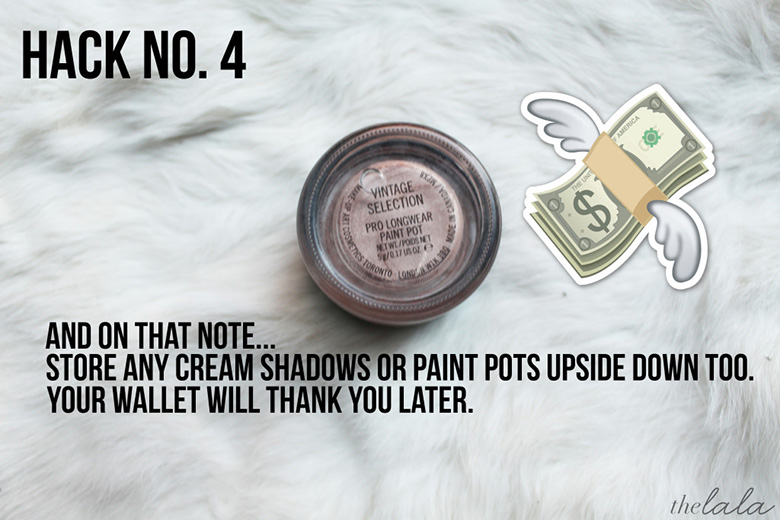 Just like your makeup wipes, your cream shadows too have tendency to lose moisture. To retain the moisture in your expensive shadows, place them upside down. This will prevent them from drying out and they will longer shelf life.