5. Use Eye Pencil As Lip Liner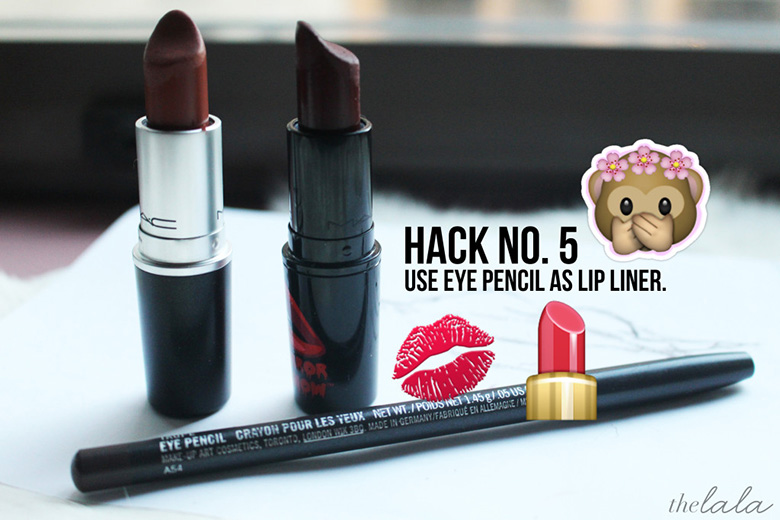 If you run out of lip liners, then bring your deep brown and copper eye pencils in use. Sharpen the eye pencil and line your lips with it, just like you would use your lip liner. However make sure you do not follow this trick on shimmery hues, it only works great on matte colours.
6.Turn Lose Powder To Nail Polish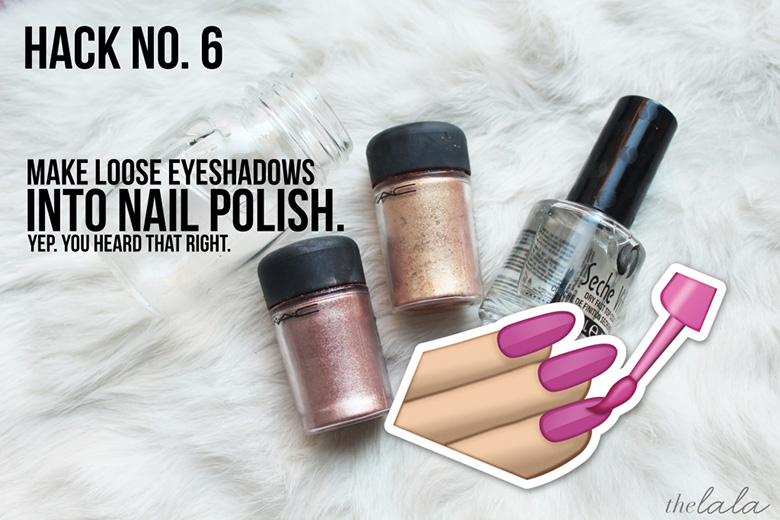 We all have that one eye shadow that we really love it and wish that we has a nail paint in same shade but we rarely find eye shadow and nail paint in same shade. you can turn your lose eye shadow into nail paint by simply mixing it up with clear nail paint. Take clear nail paint in a small jar and add the eye shadow powder, mix it well and that's it, your new nail shade is ready to use.