As the magical prom night approaches, couples from school, look out for stunning prom outfit ideas to wear with their lovers. Wearing similar outfit in fancy gowns and tuxedos not makes a strong statement but also allows couples to exhibit their love for each other. Couples love to adorn themselves with sparkling outfits for the prom night by twining up their outfits. If you too want to get a smart outfit that will blend perfectly with your lover, then you must check out the prom outfit ideas for couples and be the star couple of the prom night :
1. Floral black gown with partner's elegant tuxedo suit is perfectly matched with pink flowers.
2. Classic white gown with partner coordinating with white shirt is a perfect choice to create an elegant look.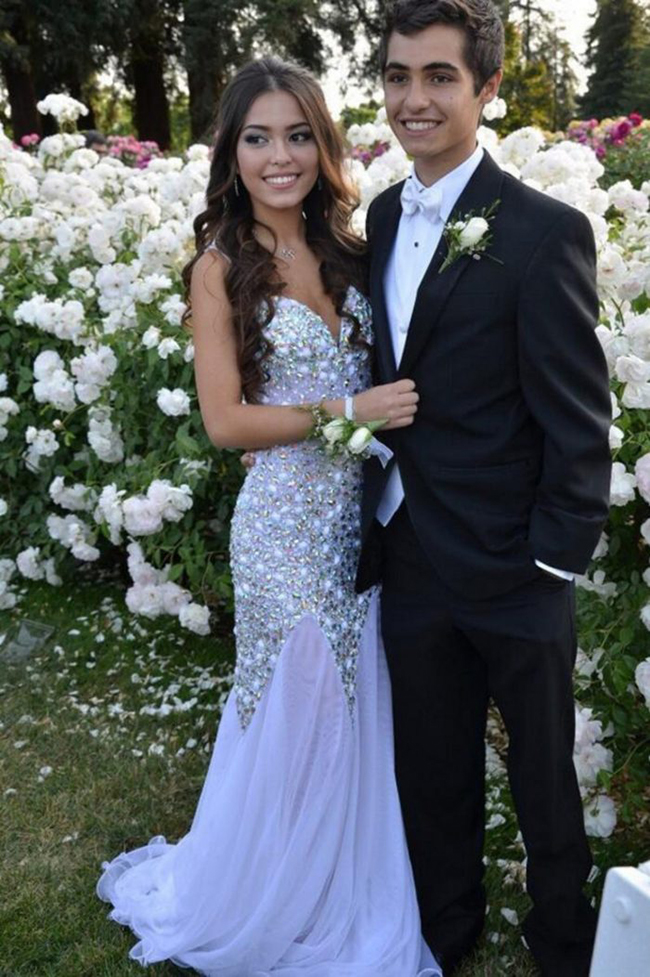 3. Spell you your magic with themed yellow floral gown and partner's matching shirt and shoes.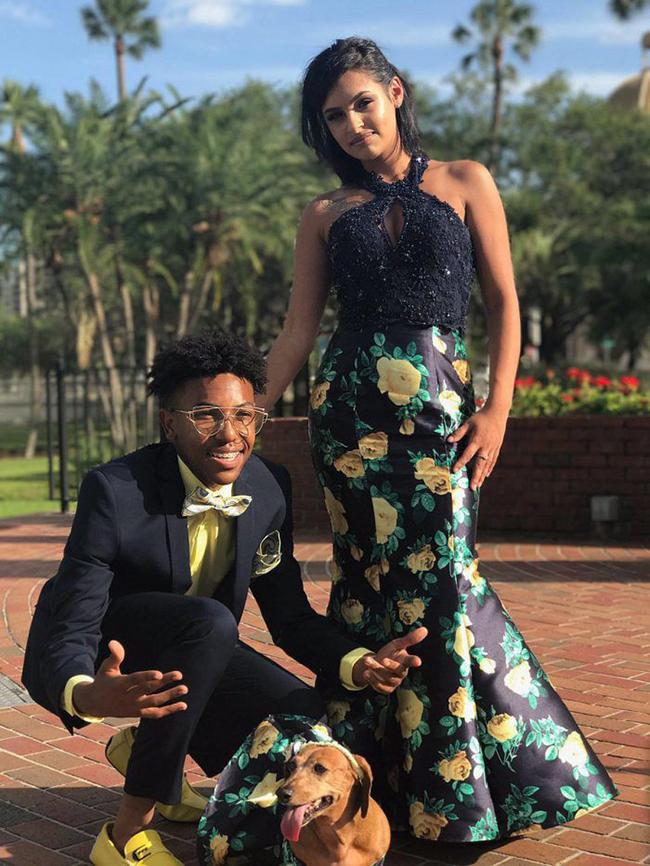 4. Sparkle up your look with royal blue outfits for couple for that make you and your partner apart from crowd.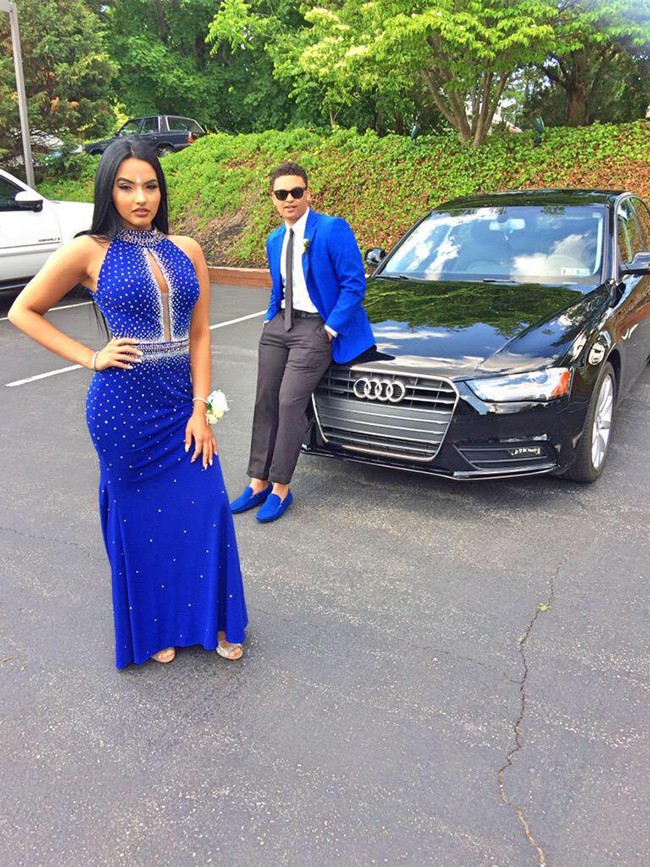 5. Ger set to shine bright with in this glittery silver gown with a partner in light blue suit.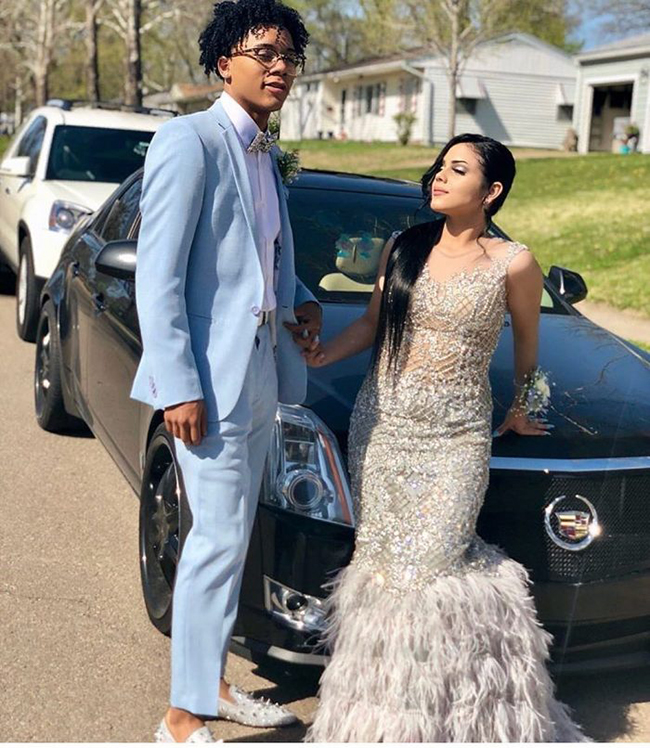 6. For those who love colours, this peach colour coordinated outfits are perfect pick.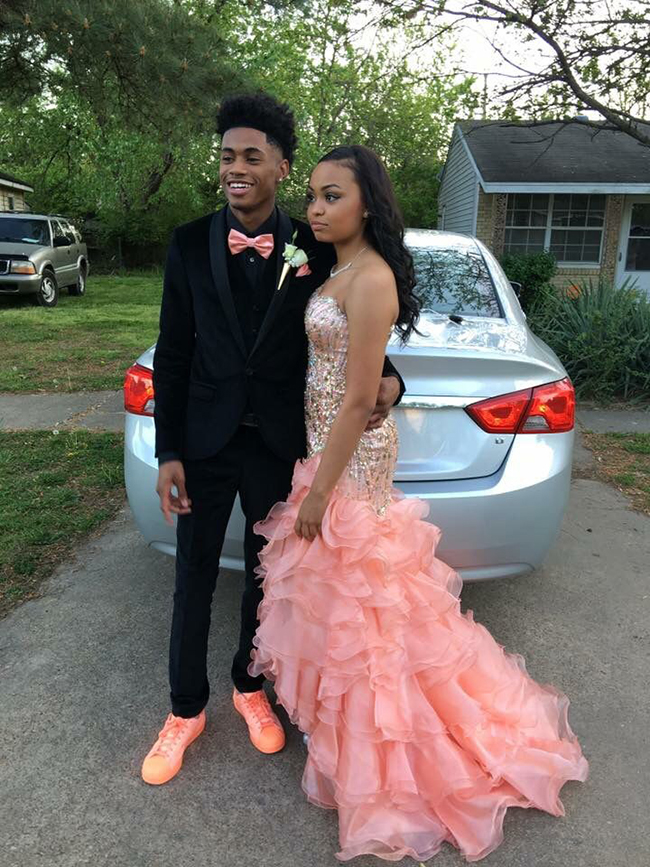 7. Explore the glamorous side of you and your partner with classic red and black outfit combination.
8. Show your love to your boyfriend with this elegant hot pink gown.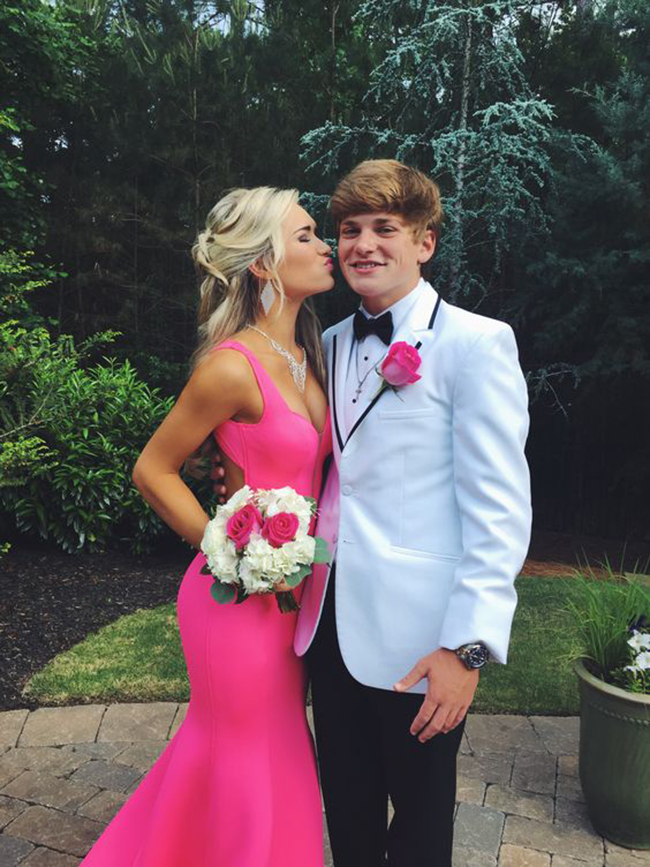 9. All white themed prom night couple's outfit for the couples who are in love with white.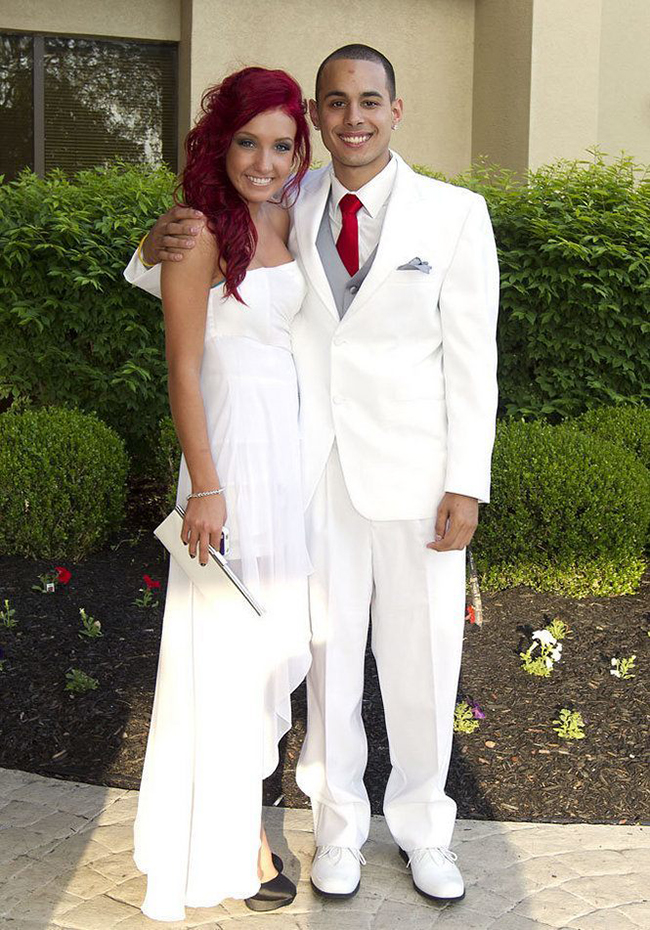 10. Back to basics, classic black gowns with coordinated black tuxedos are always in trend.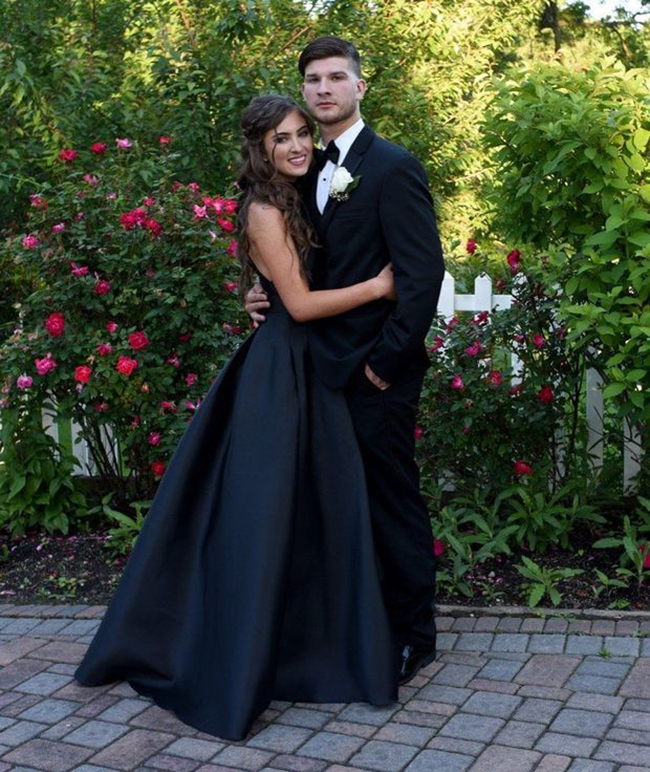 11. Elegant royal blue gown with silver back lace detail is well coordinated with grey suit and a matching royal blue neck bow.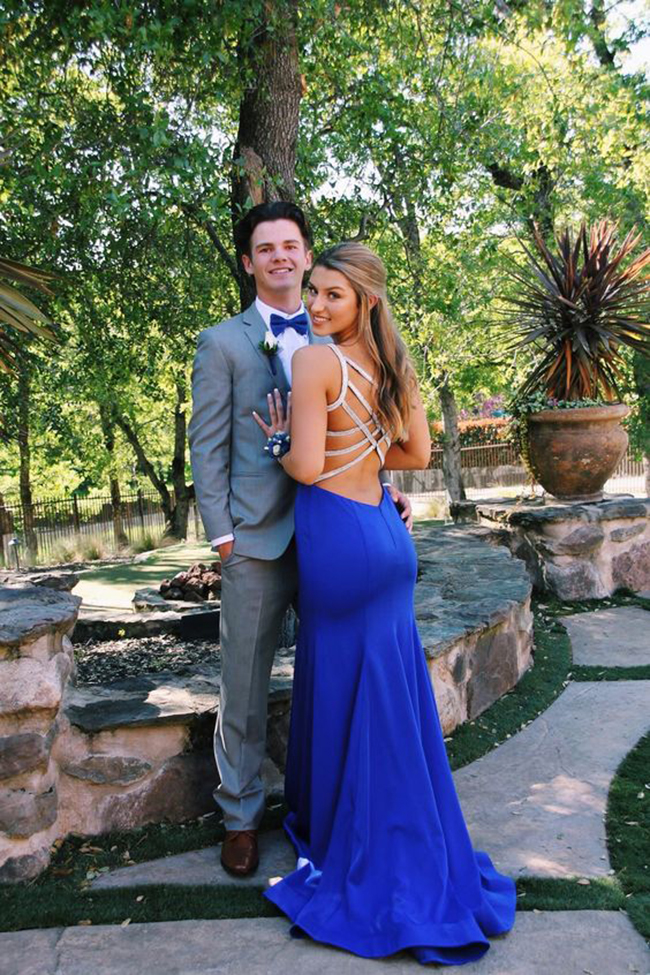 12. Get that nostalgic prom night feel with satin silk gown with partner in matching shirt.